LL1083 Intalago Grip Ballpoint Pen
Step 2
Upload attachments
Please ensure that your file type must be TIF, BMP, GIF, JPEG, ZIP, PDF or DOC. The maximum capacity total for your uploaded file must be less than 30Mb.
* Wa Printing accepts NO responsibility for any copyright issues from the files you upload.
Comment for product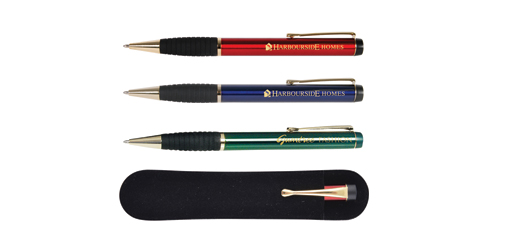 Description
Answer & Questions
The Intalago Grip Ballpoint Pen is really a great stylish corporate gift for customers.
It is a twist action pen which is available in medium black ink fill. At WA PRINTING, we offer a range of metallic colors for your choice, you can pad print or laser engraves your company information for instant brand recognition. More interestingly, the pen features a pocket clip for easy carrying, making customers feel convenient than ever!

WA PRINTING is offering special offers for your order, please feel free to contact us at office in Perth and Midland, you will see how excellent our service is!