LL1800 Reusable Poncho in Zipper Pouch
Step 2
Upload attachments
Please ensure that your file type must be TIF, BMP, GIF, JPEG, ZIP, PDF or DOC. The maximum capacity total for your uploaded file must be less than 30Mb.
* Wa Printing accepts NO responsibility for any copyright issues from the files you upload.
Comment for product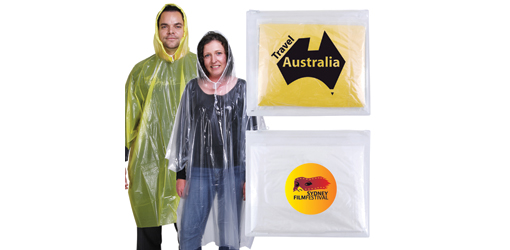 Description
Answer & Questions
The rainy season is coming, you are searching something practical but economical for marketing your business?

Try out with reusable ponchos in zipper pouch. They are ideally suitable for outdoor concerts, sporting events or club sports when it is predicted to rain soon. Packed and folded in clear PVC pouch, they can be reused for later occasions. Just one size but can fit most adults. Make your reusable ponchos more special with customized logos and messages; you will see how well they work in customers' mind of your brand.

Pick up the phone and give us a call now, WA PRINTING experienced staff will satisfy your need immediately!