LL2003 Sydney Mini Emery Board Pack
Step 2
Upload attachments
Please ensure that your file type must be TIF, BMP, GIF, JPEG, ZIP, PDF or DOC. The maximum capacity total for your uploaded file must be less than 30Mb.
* Wa Printing accepts NO responsibility for any copyright issues from the files you upload.
Comment for product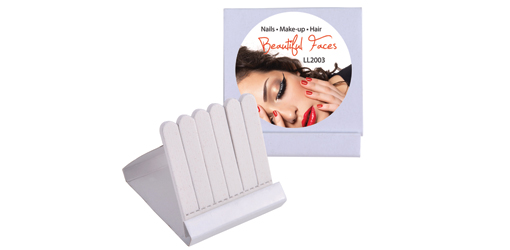 Description
Answer & Questions
Sydney mini emery board packs are really perfect gifts for spas, nail salons and beauty salon customers-a set of 6 tear away mini emery boards in match box style cardboard pack.

These items are frequently favored by many people, and this is understandable that your imprinted brands can be seen easily when taken out for usage. WA PRINTING has a collection of emery boards for your choice with various logos imprinting services.

If you have any questions regarding our service, just contact us at hot lines provided, our staff will support you immediately!