LL2102 Compact Makeup Brush Set
Step 2
Upload attachments
Please ensure that your file type must be TIF, BMP, GIF, JPEG, ZIP, PDF or DOC. The maximum capacity total for your uploaded file must be less than 30Mb.
* Wa Printing accepts NO responsibility for any copyright issues from the files you upload.
Comment for product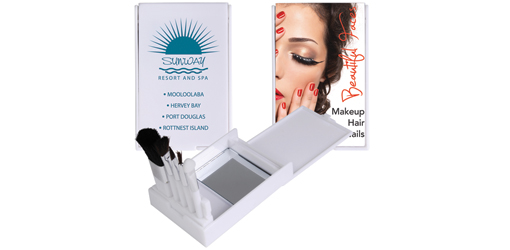 Description
Answer & Questions
Compact makeup brush set can be great and practical corporate gifts like other promotional products.

Your customers will look better with compact makeup brush set from WA PRINTING. Featuring 5 essential brushes and mirror, they are handy for users at anywhere and anytime. Let customers be more impressed with your imprinted logos and patterns with our service.

Visit us today for a quote and enjoy attractive offers from WA PRINTING.