LL9400 Family Light Up Mobile Phone Power Bank
Step 2
Upload attachments
Please ensure that your file type must be TIF, BMP, GIF, JPEG, ZIP, PDF or DOC. The maximum capacity total for your uploaded file must be less than 30Mb.
* Wa Printing accepts NO responsibility for any copyright issues from the files you upload.
Comment for product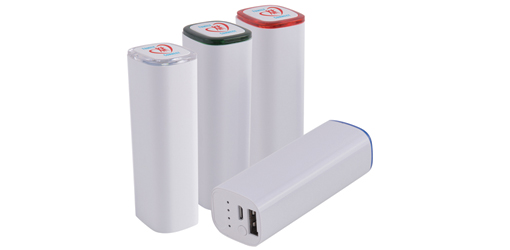 Description
Answer & Questions
You are seeking a power bank for the mobile phones in the upcoming trip? Don't worry. Family light up mobile phone power bank from WA PRINTING is here- 2200 mAh portable charger for mobile phone or small portable device that can recharge from a USB port.

You can have your choice of 4 illuminating colored rings. With just one charging cycle, it can recharge most mobile phones in the market. More interestingly, the included USN to USB cable enables you to charge power bank and charge any phones or device that has a micro USB input. Let the customers be grateful to you for offering such wonderful gifts with WA PRINTING custom service. You can make you logos and brand messages more impressive, creating lasting marketing impacts to customers.

Come with us in both Perth and Midland, you will enjoy big discounts from us!