Multi Colour Silicone Wristbands
Instant Pricing
Colour

Print type

Product size

Quantity

1000

Sale %

Mailing Services

Mail To

Upload Address File

0.0

0

Add To Cart

No Price

Ask Printing Quote

0|0|1649.00|0.00|3000-1505-1359-1504
{js_price_for_one}
{js_price_for_size}
{js_price_for_mailing}
3643
Step 2
Upload attachments
Please ensure that your file type must be TIF, BMP, GIF, JPEG, ZIP, PDF or DOC. The maximum capacity total for your uploaded file must be less than 30Mb.
* Wa Printing accepts NO responsibility for any copyright issues from the files you upload.
Comment for product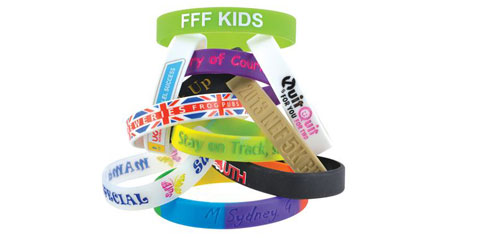 Description
Answer & Questions
You are integrating social events for business marketing? Come to multi –color silicone wristbands from WA PRINTING!

Use these wristbands as team connecting symbols during activities held. Produced from environmental friendly 100% silicone rubber, these are ideal for bracelet, hand ring, wrist ring or stylish band. The eye-catching images and logo will easily go into customers' minds. You will get more public attention from people by this way. You can have your choice of colors and details on wristbands upon your requests. The available size now is 202x12x2mm with mixed band colors for one color printing. At WA PRINTING, you will always find out the most reasonable price and excellent service.

Reach us at stores in Perth and Midland as soon as possible for more special discount!