LL7883 Cloud Stress Reliever
Step 2
Upload attachments
Please ensure that your file type must be TIF, BMP, GIF, JPEG, ZIP, PDF or DOC. The maximum capacity total for your uploaded file must be less than 30Mb.
* Wa Printing accepts NO responsibility for any copyright issues from the files you upload.
Comment for product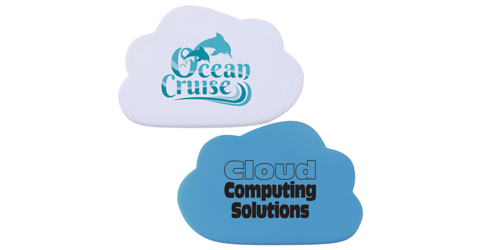 Description
Answer & Questions
Cloud stress relievers are great promotional gifts to reduce stress and promote your business.

Let the customers have the similar feelings like being on the clouds when using handcrafted polyurethane foam stress balls. At WA PRINTING, it is your choice of colors and imprinted patterns to enhance your brand images with us.

WA PRINTING is now offering special offers to any orders; make us a phone call for more information.