LL4245 Recycled Yellow Highlight Marker
Step 2
Upload attachments
Please ensure that your file type must be TIF, BMP, GIF, JPEG, ZIP, PDF or DOC. The maximum capacity total for your uploaded file must be less than 30Mb.
* Wa Printing accepts NO responsibility for any copyright issues from the files you upload.
Comment for product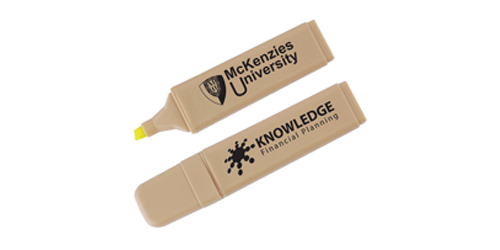 Description
Answer & Questions
Recycled highlight markers are important office accessories that will help to boost your brand images far and wide.

They are really wonderful gifts for business promotions which are environment-friendly. The beige plastic case and lid are made from recycled plastic and your logos or name can be printed here for marketing purposes. The recycled markers come in yellow with a chisel point.

For a quote of the products, contact us at provided hot lines, our experienced service staff will serve you to the best.