LL3564 PVC Organiser / Pencil Case with Zipper
Step 2
Upload attachments
Please ensure that your file type must be TIF, BMP, GIF, JPEG, ZIP, PDF or DOC. The maximum capacity total for your uploaded file must be less than 30Mb.
* Wa Printing accepts NO responsibility for any copyright issues from the files you upload.
Comment for product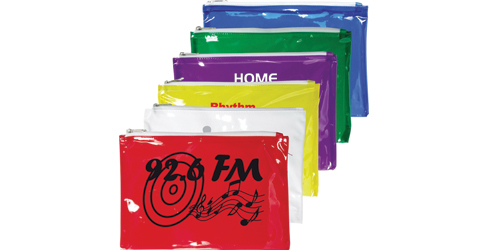 Description
Answer & Questions
Being versatile, pencil cases with zippers are used for various purposes such as stationery, kid items, cosmetics, sample collections…

With beautiful patterns and impressive messages for marketing, they help to keep things tidier. You may feel safe for using these pencil cases because they are made from PVC which is totally environment- friendly and non-toxic. If you are intended to have similar pencil cases like this, make a call to our service now, we will consult you the best design but fair price within the shortest time.

To meet the increasing demands from customers, WA PRINTING has just opened a new store in Midland besides the old one in Perth.