LN3017 Soft PVC Football
Step 2
Upload attachments
Please ensure that your file type must be TIF, BMP, GIF, JPEG, ZIP, PDF or DOC. The maximum capacity total for your uploaded file must be less than 30Mb.
* Wa Printing accepts NO responsibility for any copyright issues from the files you upload.
Comment for product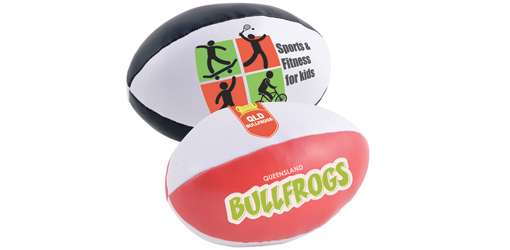 Description
Answer & Questions
Soft PVC football brings tons of nice moments for players and viewers, why not use them as effective promotional products for marketing campaigns.

These balls are made of polyester filling and mixed with 6 panel colors from WA PRINTING's range of colors: black, blue, green, red, white, and yellow. You will be also provided space for brand marketing with 150mmLx95mmHx95mmD decoration areas, screen print: panel-rectangle 100mmLx50mmH.
Visit our offices Perth and Midland for more information and enjoy more special discounts from us.