Desk Calendars
Instant Pricing
Number of pages

Print size

Paper type

Quantity

1000

Sale %

Design artwork

Mailing Services

Mail To

Upload Address File

0.0

0

Add To Cart

No Price

Ask Printing Quote

0|0|14.00|0.00|1-1469-1468-1370;0|0|24.00|0.00|2-1469-1468-1370;0|0|38.00|0.00|3-1469-1468-1370;0|0|46.00|0.00|4-1469-1468-1370;0|0|55.00|0.00|5-1469-1468-1370
{js_price_for_size}
{js_price_for_mailing}
3628
Step 2
Upload attachments
Please ensure that your file type must be TIF, BMP, GIF, JPEG, ZIP, PDF or DOC. The maximum capacity total for your uploaded file must be less than 30Mb.
* Wa Printing accepts NO responsibility for any copyright issues from the files you upload.
Comment for product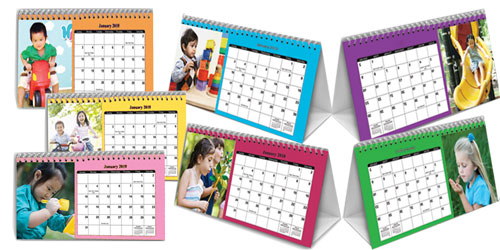 Description
Answer & Questions
Promote your company all year round with WA PRINTING range of custom printed desk calendars. Perfect for both homes and offices, desk calendars are really wonderful gifts for friends and family.

These special calendars are the ultimate promotional tools for a range of marketing purposes. They remain on customers' desks all the times; constantly reminding them of your business and contact details. With provided space, you can add photos, logos or company contact details for customers. Calendars are printed 300gsm gloss card with our wire bound calendars, including heavy hardboard backings of 500gsm front cover.

If you need help and advice please pick up the phone and give us a call today. WA PRINTING service team are happy to assist you in any way.