LN012 The Original PVC Bath Duck (INDENT)
Step 2
Upload attachments
Please ensure that your file type must be TIF, BMP, GIF, JPEG, ZIP, PDF or DOC. The maximum capacity total for your uploaded file must be less than 30Mb.
* Wa Printing accepts NO responsibility for any copyright issues from the files you upload.
Comment for product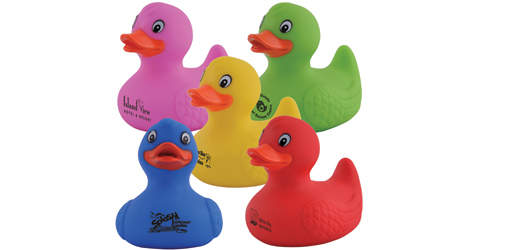 Description
Answer & Questions
Bath duck is children's favorite toys. Whenever they take a bath, ducks are taken out for fun. They smile, laugh and get lost with these tiny animals.

They are ideal for children's events, fetes and festivals, sporting events, hotels, resorts…. Many hotels buy them and then leave the guests' room for home taking with marketing purposes. These ducks can be molded in standard duck yellow, pink, blue, green or red or nominate 1 pantone color. Customize them with logos and details, your brand will be going far and wide thanks to this beneficial advertisement channel.

To make an inquiry, please feel free to reach us at Perth and Midland, you will be surely happy with our service!